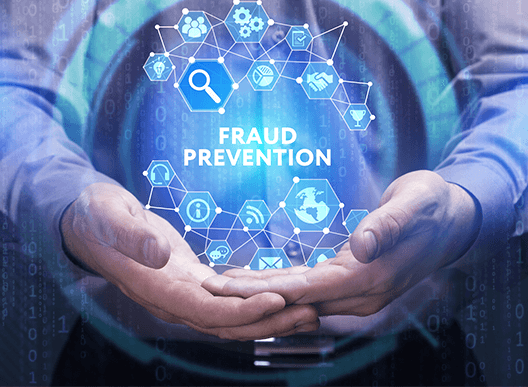 Our Mission At OIG Compliance NOW LLC
OIG Compliance NOW is comprised of a team of seasoned, qualified experts dedicated to ensuring that your organization is in total compliance with OIG/GSA compliance requirements, including adherence to all applicable federal/state regulations and guidances.
We will work closely with your organization to develop customized processes and procedures that demonstrate your commitment to healthcare compliance on all levels, thus reducing or eliminating your potential risk for OIG sanctions. Our program establishes comprehensive internal controls to ensure a robust and effective compliance program that protects patients and employees, helps to prevent fraud and promotes organizational integrity.
With over 95 years of cumulative experience and satisfied clients nationwide, we are confident that our services will exceed your expectations.
Our Mission At Evolution Consulting LLC
We are committed to providing your Human Resources Department with background reports specifically designed for your company. Our reports are delivered in a timely manner after being carefully reviewed for accuracy by our team. We are confident that our precision background checks will help you make those vital hiring decisions. Hiring qualified, honest employees is critical to your success. We will help you find the right talent the first time.
As your partner, Evolution will work with you nationwide to instill an established framework to conduct thorough and effective background screening checks on prospective and current employees in all facilities and states where you conduct business.
Our History
Evolution Consulting, LLC, has been in business since 1993, with a physical business base in Binghamton, New York, just over one hour south of Syracuse, New York. Our dedicated staff is comprised of professional backgrounds including former state troopers and nurses, as well as former military, federal agents, government employees and associates. Our business prides itself on integrity in the workplace and assisting other businesses to achieve the same.
Timely Turn Around
Timing is essential in the hiring process. Our focus is speed and percision.
Rapid Turn Around Time
The key to our 24-hour turn around time is making sure we have all the information needed in the beginning to perform a background check quickly. Our rapid turn around time allows your Human Resources Specialists more time to devote to their specific duties.
Personalized Service
We provide individualized service to your assoiciates within each Human Resources Department.
The Highest Quality Standards in the Industry
Our company holds all associates to to the highest standards of professional integrity. Quality of service is a hallmark of our commitment to excellence. We consistently measure our performance and strive to conscientiously exceed the expectations of our clients.
Custom Reports
We offer customized services designed to fit your organization's needs.
Taylor-Fit Background Check Reports
We offer the right combination of services to provide your organization with the knowledge it needs to make the best hiring decisions. Our staff is available to work with you to design a custom package that will help your business succeed.
Security
We take data security to the next level to keep your company's information safe.
High Level Encryption and Secure Data Handling
Our team is committed to the best security practices. We use AES-256 and PGP encryption to keep data secure at rest and in transit. Our IT team is constantly enhancing our security model to provide you the best protection possible.
24-Hour Background Check Turnaround Time
Accurate, Easy-to-Read Reports
Unparalleled Customer Service
Cost-Effective Pricing
No Monthly Service Fees
Volume Discounts & Wide Range of Services
Customized Packages & Reports
Decrease in Hiring Costs and Employee Turnover
We access only the most current information from State and Federal courts so you get accurate information to make the right hiring decisions. All of the preemployment background checks are double checked and verified by our investigators. We also adhere to all applicable privacy rights and laws.
We comply with homeland security requests for E-Verify and have been conducting E-Verify Social Security Verifications since August 2007.
In response to the Patriot Act it is required by law that all businesses screen applicants against OFAC. We strictly adhere to all EEOC, OFAC, and FCRA guidelines.
Our Healthcare background checks are completed using federal and state guidelines to ensure compliance. Joint Commission on Accreditation of Healthcare Organizations (JCAHO) guidelines which include OIG Medicare/Medicaid Fraud Report are used for compliance for all healthcare background check investigations. The United States Department of Health and Human Services Office of Inspector General (OIG) excludes individuals listed in the Sanction database from working in Medicare, Medicaid and other healthcare programs. Evolution Consulting, LLC, searches the Cumulative Sanction Report and Debarred Contractors List from the General Services Administration. Our search continues to the Office of Foreign Asset Control (OFAC) of the U.S. Department of the Treasury, Bank of England Terrorist list and Canadian Office of the Superintendent of Institutions list (OSFI). The list contains names of foreign nationals (individuals and entities) that the U.S. government currently has sanctions against; individuals on the list include known terrorists and international narcotics traffickers and those engaged in activities related to the proliferation of weapons of mass destruction.
Magnet status is an award given by the American Nurses' Credentialing Center (ANCC), an affiliate of the American Nurses Association, to hospitals that satisfy a set of criteria designed to measure the strength and quality of their nursing. A Magnet hospital is stated to be one where nursing delivers excellent patient outcomes, where nurses have a high level of job satisfaction, and where there is a low staff nurse turnover rate. We help your Human Resources staff gather an enormous amount of factual information with a complete background check so that you can hire the right healthcare associate the first time.